How to setup Summit Chassis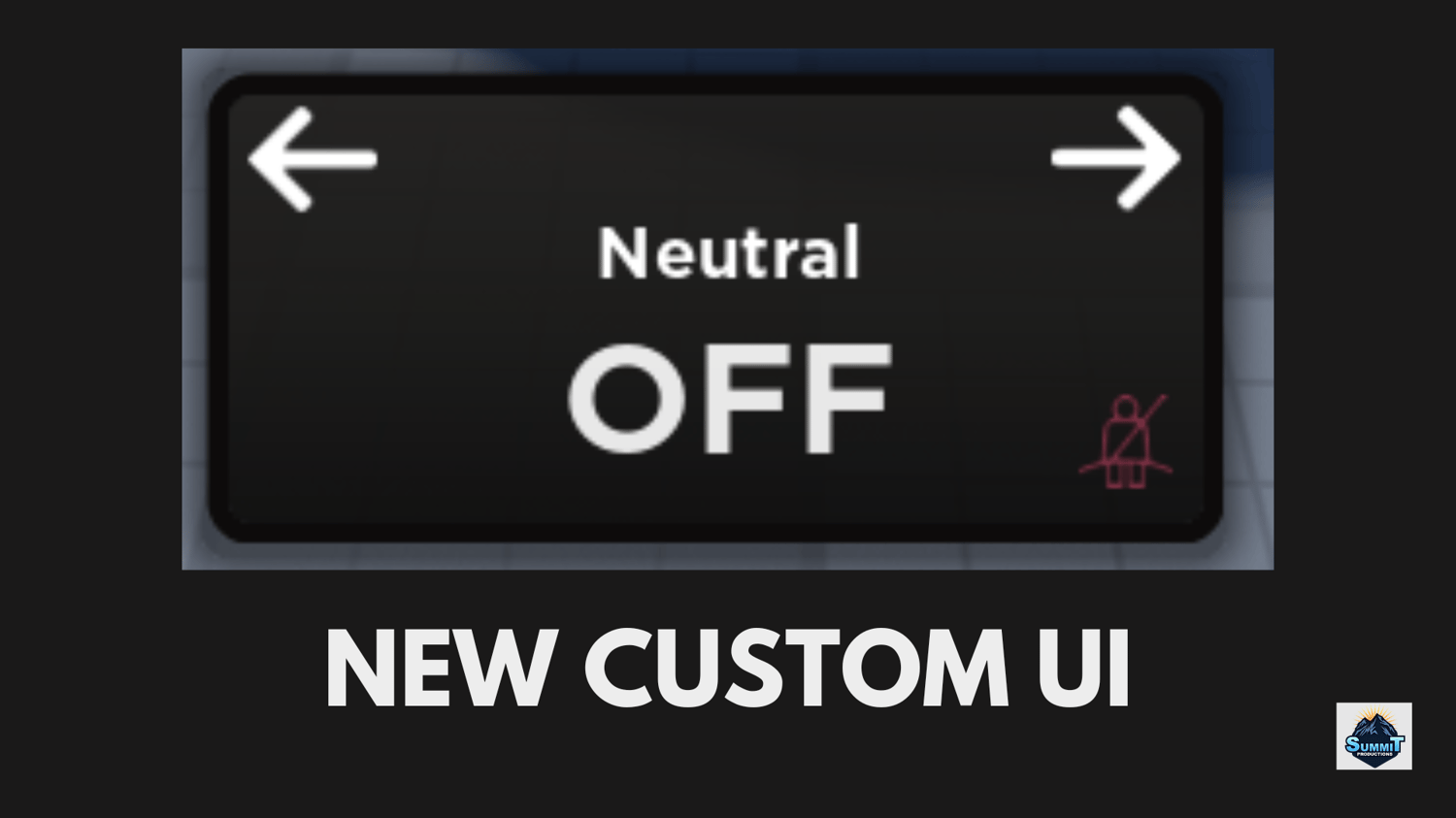 Summit Chassis
Fully modified version of A-Chassis. Comes with many features.
Features:
Comes with the Custom A-Chassis Gauge Upgrade
- Turning Signals appear on the gauge with indicator sound
- Turning Signals appear on the inside of the car on the dashboard
Fully functioning Crash System
- Airbags
- Engine Light
- Sound Effects
- Smoke Effects
Fully Functioning Engine Startup System
- Chime
- Engine Startup Sound (Customizable)
- Engine Kill Sound (Customizable)
Fully Working Car Enter/Lock System
- Lockable Doors (Press Y, Customizable Keybind, only works if you have a script that sets the owner value to the person who spawns the car.)
- Press T to enter the vehicle (Customizable Keybind)
Comes with the Pit System
Comes with the Color Script
Working Steering Wheel
Working Headlights
Working Turning Signals
Disclaimer, this is only the chassis, you have to put it on the car itself, if you need help with this you can make a ticket. You can transfer any A-Chassis vehicle into a Summit Chassis vehicle.
(Will come with the charger in the video, the car in the video is a FM.)
Demonstration:
https://gyazo.com/5702a0851c09f42f03d709424f5ae128 (This shows what it looks like after you have put the chassis on your A-Chassis vehicle.)
Tutorial Video Included